Plenoil opens its 100th gas station on Mexico Street in the capital, next to the new Ahorra Más
Plenoil, a leading Spanish company in the sector of automated or low cost gas stations, has reached the magic number of 100 gas stations opened after the opening of its latest installation in the town of Guadalajara, located at 18, Mexico Street.
It is the second that the company has in the capital city of Alcarria. This milestone, which demonstrates the success of its business model, is part of the spectacular continued growth in which the company is immersed, with record numbers achieved this year. By the end of the year there will be 45 gas stations opened during 2021 and next year the goal is to open 60 more.
It is the company that is opening the most gas stations in Spain and all of them are its own, without franchises. This new service station, like all of the brand's stations, will be manned by company personnel with a schedule that covers the main hours of the day and will be available in self-service on a 24-hour basis. 24 hoursevery day of the week, with convenient, simple and very intuitive refueling.
Full price
The average price of its fuel is between 10-15 cents cheaper per liter than traditional operators. According to Plenoil the family savings achieved by its customers amount to 300 euros per year. Plenoil aims to become the first automatic gas station company without franchises in 2022, exceeding 500 million liters supplied.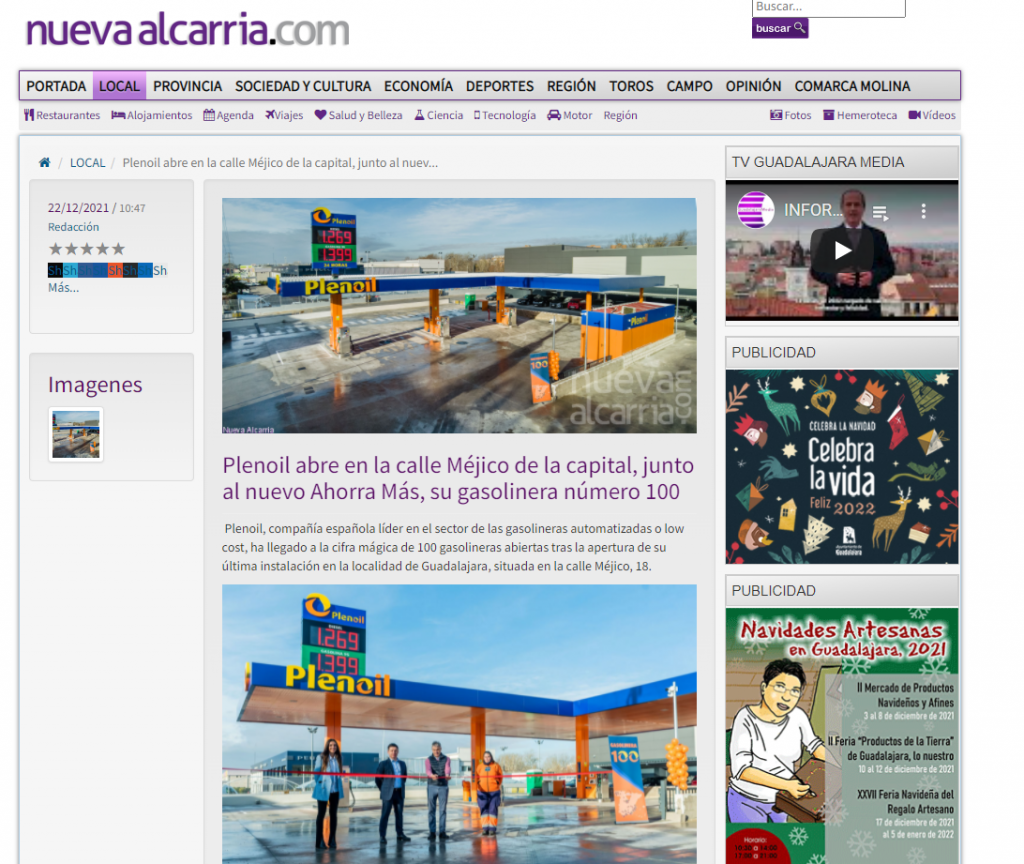 At the moment, with 20 million euros of investment in 2021, they plan to end this year with a turnover of more than 300 million liters. Plenoil customers benefit not only from the best price in their area, but they are also using a product that has the same quality as that of the traditional operators.
The quality of its fuels is assured, since it is purchased from the main Spanish oil companies and the product is supplied directly by CLH. Exolum until recently called CLH (Logistic Center of Hydrocarbons) .